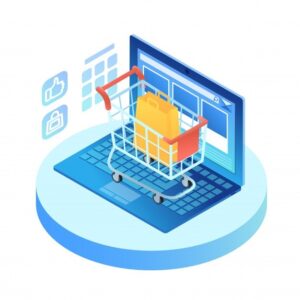 The future of E-commerce is extremely promising. However, starting and running an E-commerce store is challenging work requiring several steps and decisions that must be made at the appropriate time as there is so much competition in the e-commerce space.
To assist you, we have put together a step-by-step guide on running an E-commerce store Singapore. Follow these 9 tips to get your online store up and running:
1. Do Preliminary Research about Business Models
The first and foremost thing before starting an E-commerce store Singapore is to do preliminary market research. Not everyone can fit in the same shoe; likewise, the same eCommerce model is not beneficial for every business. So, when you know the products you want to sell, pay attention to understand various business models relevant to your business and target market.
2. Opt for the Right E-commerce Platform
There are several E-commerce platforms to choose from where no coding experience is required. Some famous names include Shopify, WooCommerce, Squarespace, and Magento. Some charge a nominal fee, while others are entirely free, and the majority of them charge a percentage of each transaction.
Now you would not want to make money and then pay half of it to the platform's subscription. So make sure you are on the right, trusted and reliable platform to meet all your eCommerce website Singapore requirements while remaining cost-effective too.
3. Determine Your Unique Selling Proposition
You most likely already know what you want to sell. The next thing to consider is how your products or services will differ from those already in the market. Take a look at the competition to analyze how they operate and identify the gap. Look for ways to improve your performance and add the extra touch which distinguishes your product from others.
4. Prioritize SEO
You can't just put up a website and hope that people will find it. It must be optimized to draw traffic from search engines. According to research, 46% of consumers begin the buying process using a search engine like Google. They'll buy from one of your competitors if your e-commerce site isn't one of the top results.
So, prioritize Search Engine Optimization. Conduct keyword research and include them in your product descriptions and blog posts.
5. Use the Power of Social Media
Placing ads can cost you money that you don't have to. Take advantage of low-cost social media marketing to your advantage. Businesses that want to establish an online presence, particularly online stores, must invest in social media marketing. Gaining followers is a long-term investment, and social media marketing has a higher return on investment than pay-per-click advertising.
6. Reduce Checkout Process Steps and Time
The likelihood of site visitors abandoning the transaction increases with each additional step in the checkout process. According to 28% of customers, they abandon shopping carts because the checkout process is too long and difficult. So, make it short and easy for your clients and demand only essential information to lock the purchase.
7. Accept as Many Payment Methods as You Can
It's unrealistic to expect everyone to have a Visa or MasterCard. Alternative payment methods, such as PayPal and Apple Pay, must be accepted on your e-commerce store, giving customers a variety of payment options that will also help increase your sales.
8. Give Video Demonstrations
Include a video if you're selling something that requires a demonstration. According to Forbes, 90% of consumers say videos help them decide whether or not to purchase a product.
9. Customer Reviews and Testimonials
Testimonials and reviews are another way to give your products and brand more credibility. Don't be put off by a few negative reviews. Consider the positive aspects of the situation. This will demonstrate to visitors that the reviews and testimonials on your website are genuine and trustworthy.
Click here to find out more